For obvious and not obvious reasons I have not written too much around here lately. I struggle with self-confidence and with the notion of relevance in the middle of so much information everywhere. I am debating whether anything written by me can actually serve one of the main purposes I have in mind: information, fun and/or education. This gets even worse when I take a break, I think that everything here is a mess, I should write in Romanian, no, in English is better, I should stay on route with the usually accepted themes or simply be a little bit braver and discuss more important stuff that troubles me etc. All this is to say that I am not really sure where this is going, if anywhere.
BUT books are surely something to share, always. They do serve all the purposes above, right?
Something extremely unexpected happened during quarantine. The complete exhaustion and circle of anxiety I was running around made it impossible for me to read anything else excepting pubmed and virology related content. This is when I saw a recommendation for a book on Scribd from one of my favorite bloggers, with a free membership for 2 months. I was very reluctant to try an audiobook, I was so sure it would not be suitable for me.
Like many other things in my life, the reality was completely different from the scenario I had pictured in my tired mind and I entered a whole new world. It was a bit difficult to focus at first, but in the end I think this is a great way to explore books. I already listened to 10, so that must count for something 🙂 With time, the need for paper came back and I read some "real" books too. I'll share below some of my favorites – I'll try to be short, but I make no promises.
Some relevant information:
Most of them are from Resse Witherspoon's bookclub. I am a big fan.
Please remember that I am completely against tirelessly counting the books we read and comparing and reducing our value to the type of books we like.
But I do strongly believe that reading books is the best gift, on so many levels.
Finally getting to the point 🙂
The Henna Artist, by Alka Joshi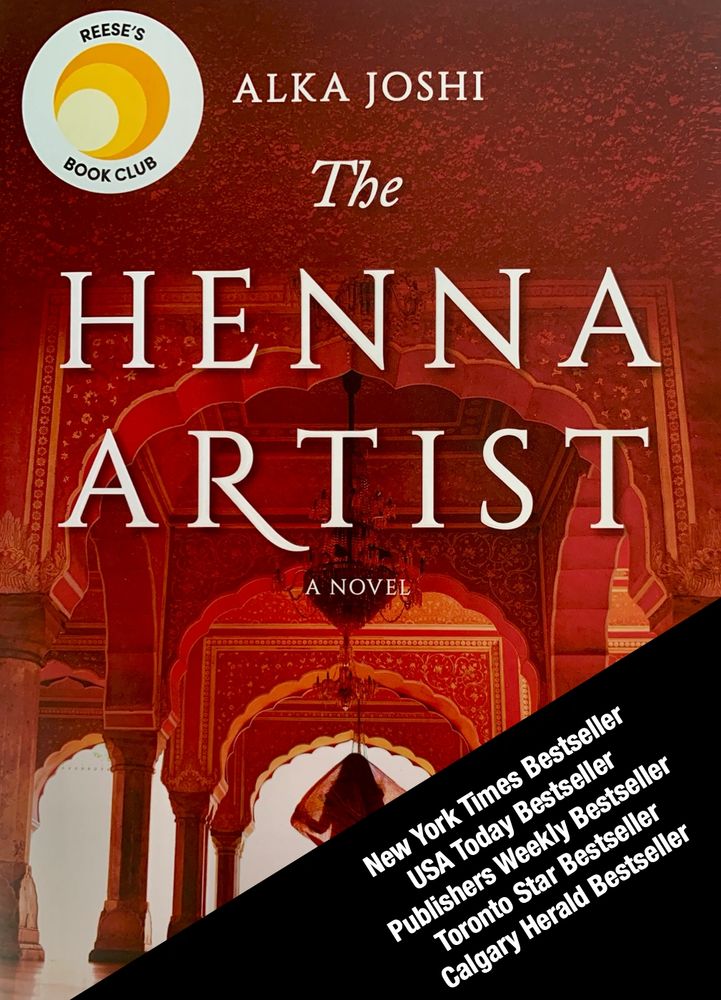 Listened on Scribd and loved the narrator. The story is an amazing insight for all senses. The writing is very good and fluid.
Why I read it: Resse's bookclub
Why you should read it: I recommend it for a long rainy weekend. It is a perfect trip into another world, especially useful now that we cannot really travel that much.
A quote: "An eye for an eye makes the whole world blind."
---
Us Against You: A novel, by Frederick Backman
Also listened on Scribd and it took 14 hours 🙂 It is a bit difficult to follow, given the multiple characters.
Why I read it: It is Backman we are talking about here and I liked the first book anyway (this is the second part of Beartown, about which I wrote here).
Why you should read it: It is Backman we are talking about here 🙂 However, I must say that this book could have been a chapter in the first one. I mean, the writing is, of course, amazing, but it does not really bring too much to the narrative course.
A quote: "Anxiety. It owns us but leaves no trace."
---
Mrs. Everything, by Jennifer Weiner
Also listened on Scribd and I honestly thought I would never reach the end of it. It is a long book and I constantly thought the same thing could have been said in far less words. But it was, all in all, a good read.
Why I read it: Resse's recommendation
Why you should read it: It is a story about family, trauma, love, fate, overcoming abuse (please be warned that there is graphic content regarding sexual abuse) and all the chaos arising from this. It gives a lot of perspective on things, I think.
A quote: "You make the wrong choices, you make mistakes, you disappear for a decade, you marry the wrong man. You get hurt. You lose sight of who you are, or of who you want to be, and then you remember, and if you're lucky you have sisters or friends who remind you when you forget your best intentions. You come back to yourself, again and again. You try, and fail, and try again, and fail again."
---
10 Minutes 38 Seconds in This Strange World, by Elif Shafak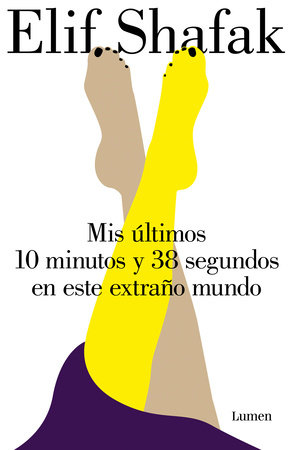 Read it in Spanish. The translation was not the best ever, but it still did good justice to the exceptionally good pace of action which Elif so beautifully masters.
Why I read it: The title intrigued me. And I love Elif's work, from all I have read to date.
Why you should read it: For perspective. As simple as that. The book describes the story of a prostitute and her 5 friends, all outcasts of some sort. It touches the soul of the reader in many ways and I would say it is a mandatory read for people exploring their unconscious biases.
A quote: "Just because it's safe here, it doesn't mean this is the right place for you. Sometimes where you feel most safe is where you least belong."
Bonus: Here you can find a short podcast with Elif herself talking a little bit about the idea of the book and other very important topics.
---
The Guest List, by Lucy Foley
Listened on Scribd and loved the narrators.
Why I read it: Resse's book club + the intriguing subtitle
Why you should read it: It makes your brain activate quite a bit. There is drama and you feel trapped in an intense pace which makes it pretty impossible to abandon the book before its end. I had so many possible answers in my mind as I was reading it, but none of it was quite right in the end. It is a dark book, no doubt about that, but ironically it was fun to read.
A quote: "But that's nostalgia for you, the tyranny of those memories of childhood that feel so golden, so perfect."
---
Everything inside – by Edwige Danticat
Listened it on Scribd, but I recommend reading it on paper or Kindle or whatever, but to read it with your eyes, not your ears.
Why I read it: Resse's book club + stories (love this type of writing, Alice Munro is still the best in my eyes, but I try to expand my reading collection) + I did not know anything about the author.
Why you should read it: The writing is truly something. Poetic, but sharp. Calm, but strong. The stories themselves explore life and death and love and disaster and feelings. My favorite short story is the last one, but all of them are quite extraordinary.
A quote: "The are loves that outlive the lovers."
Bonus: The author shared some insights and opened debates on the book club page, do check that out, it is such a privileged way of better understanding the story of the book.
---
The Teahouse Fire, by Ellis Avery
Read it in Romanian. The translation is fine. The book does NOT have a small number of pages 🙂
Why I read it: My mother sent it.
Why you should read it: The story is not extremely mind blowing and the rhythm is very slow sometimes, but the writing is elegant and manages to transport the reader into another dimension. It did brought a lot of information I had no idea about. It is an entertaining and provocative read. And educational (like all books, I know).
A quote: From the Epilogue – "Sharp. Sweet. Grass. Green. That bowl of tea was all things in all places. A pivot between the living and the dead."
---
I Contain Multitudes: The Microbes Within Us and a Grander View of Life, by Ed Yong
Read it in Spanish, on paper, borrowed from the local library before the pandemic started.
Why I read it: Microbes are my biggest scientific passion and Ed Yong is an author I trust.
Why you should read it: For information, education and a better understanding of this fascinating world. Nowadays there are many Facebook epidemiologists 🙂 who actually have no idea about the magnitude of the topic they so easily consider to have mastered. This is not (just) a book for specialists, it is worth reading by anybody keen to understand basic concepts on a topic extremely relevant to all of us.
A quote: "Every one of us is a zoo in our own right – a colony enclosed within a single body. A multi-species collective. An entire world."
Bonus: Ed Yong writes for The Atlantic and has covered the covid situation in depth. I especially recommend these 2 articles: Immunology is where the Intuition goes to die and Long-haulers are redefining COVID-19.
---
There are some other books I completely disliked, hence abandoned. Some of them are quite popular, this goes to show again that there is no rule for this reading "game". I won't write about those because I don't see the point.
But I'll share a short list of ok-ish books I've read, but which did not have a very important impact for me. Maybe you'll like them:
Britt-Marie was here, by Frederik Backman – Nice short read, Backman magic
Daring Greatly, by Brené Brown – Some powerful ideas and reminders
Big Summer, by Jennifer Weiner – What some call a summer book. It can become an autumn book 🙂
The Year of Yes, by Shonda Rhimes – It is narrated by the author herself on Scribd. It failed to impress me in any way, but it is an interesting story about the creator of such successful shows
---
Did you read any of these books? Will any of it make it to your reading list? What are you reading now? Do tell!
P.s. If you wish to try 60 days of free Scribd use, with some of its other perks included – there is also free access to MUBI, which is like a Netflix for independent movies, to TuneIn Premium etc. – you can enter by accessing this invite link. You can cancel at any time. As mentioned, for me it truly was a game changer.
P.s. 1. I obviously have no partnership with Resse's book club, if only 😀 I just happened to like these books. Scribd is also not my sponsor, but if you decide to stay more than those 2 months and pay the monthly fee of 10.40 euros, I get a month off.
Be good, do good and read good! 🙂
Hugs,
C.
Featured photo: Unsplash