While I fully understand why many people don´t automatically think about storming the bookshops when in Barcelona, please be informed that books are quite important around here. Apart from the multitude of libraries, there are plenty of unique and charming bookshops spread around the town. As the saying goes, I have not visited and spent money I actually don´t have in all the Barcelonian bookshops, but it is surely on my list! 🙂
Times are not easy, we all know that, but I was very happy when I recently read some articles stating that during the big lockdown the people in Barcelona started to buy even more books and, what is more important, readers supported their local libraries, which they love and trust. As I said, books are important around here and that is simply amazing!
I thought about (re-)sharing some info regarding some of my favorite bookshops in the city. They need our support and we need their magic, because what a sad town this would be without these phenomenal places, when one can smell the mysterious fragrance of books, even with the mask on and confounded by the undisputed perfume of 2020: disinfectant. 🙂
Where: Valencia 608 and Pons i Subirà 3. They are active on Facebook and Instagram.
What: Open since 2014, their mission is to promote reading.
Why I like it: Both places are beautiful and the book selection is exquisite, including poetry, for instance. I have even found Romanian authors translated to Catalan and what a joy it was. They also organize all sorts of activities and events, highly recommended.
The most recent book I bought from Nollegiu is Ánima gramatical by Nichita Stanescu ❤
Where: Gran Vía, 616
What: It is a space dedicated to travelling through all its dimensions, with a very large variety of publications of all types, stationery and many other surprises.
Why I like it: First thing first, albeit superficial, it is so very charming. Second, they organize(d) presentations regarding travels in a specific part of the world, extremely informative. Also, every bookshop is a sort of expedition, right? But in this case, you really can travel anywhere just by going to the right shelf – wanderlust rush. I used to love wandering aimlessly through its corners.
The most recent thing I bought from them is a travel guide of Estonia. Those were the days….
Where: Balmes 129bis
What: Pretty self-explanatory, I guess 🙂 It is an English bookstore, with a large offer of textbooks, literature, boardgames etc.
Why I like it: I have only recently discovered it, but I liked the aesthetics of the place (although it was pretty crazy on the 24th of December) and the book selection at pretty affordable prices.
I bought part of the Christmas gift from myself to me here, The Milkman and some Rupi Kapur.
Where: Carrer de Verdaguer i Callís, 14
What: A very special small place, with bohemian touches.
Why I like it: I love the atmosphere, the very knowledgeable book owner and the book selection, which is thought-provoking.
The last book I bought was some Virginia Woolf for their book club, which I did not manage to read. Hopefully I´ll be back soon enough and I´ll choose better 🙂
Where: Calle Buenos Aires 6-8
What: Bookshop and cultural centre. It is based on volunteers´ activity and their aim is to promote cultural activities and, of course, reading. 50 associates contributed to the evolution of the previous small bookshop to what it is today, through many steps, including renting a space previously owned by a sex shop.
Why I like it: The place´s vibe is extremely relaxing and cozy. The book selection is awesome. The staff is extremely kind and has the perfect recommendation for everybody.
My most recent buy was also for Christmas, a book which I cannot wait to finally read: El gran libro de los perros (Blackie Books).
I also adore this little box for book exchange:
Where: Pau Claris 144
What: Specialized in literature, philosophy and art, it opened its gates in 1975. Their focus is on quality books from all these areas and they sell books in Spanish, Catalan, French and English.
Why I like it: Again, the book selection and the mood of the place.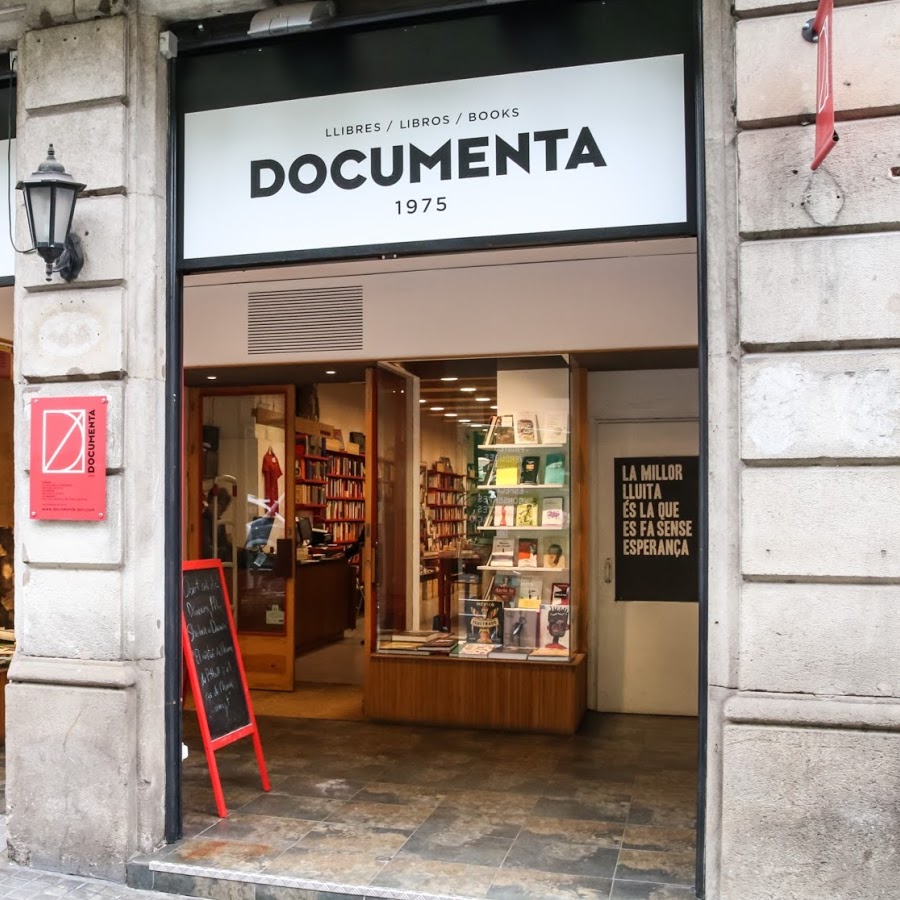 Last book I bought there is Variaciones Enigma, by André Aciman, too much time ago.
All these bookshops usually have special areas where one can read and even drink or eat something in some cases. Not sure if this is still applicable with the restrictions currently in place. Most of them also have very cute stationery items.
---
All this being written, I hope you´ll see Barcelona like the Bookcelona it is, soon.
What about you? Which is your absolute favorite bookshop in the whole wide world? And why?
Featured photo: Pexels